Powerfully Illuminated Safety Glasses.
Illuminated, Hard Coated (Anti Scratch, Dust and Fog) titanium lenses safety glasses.
Super bright LED lighting.
Titanium anti-fog/dust/scratch hard coated medium impact lens coating.
Optical grade distortion free 2mm polycarbonate lens.
Quick swap lens design.
SBR foam dust gasket.
Hard carrier case included.
Free shipping.
USB rechargeable.
Easy and convenient side button.
Supports prescription and magnification lenses with RX adapter.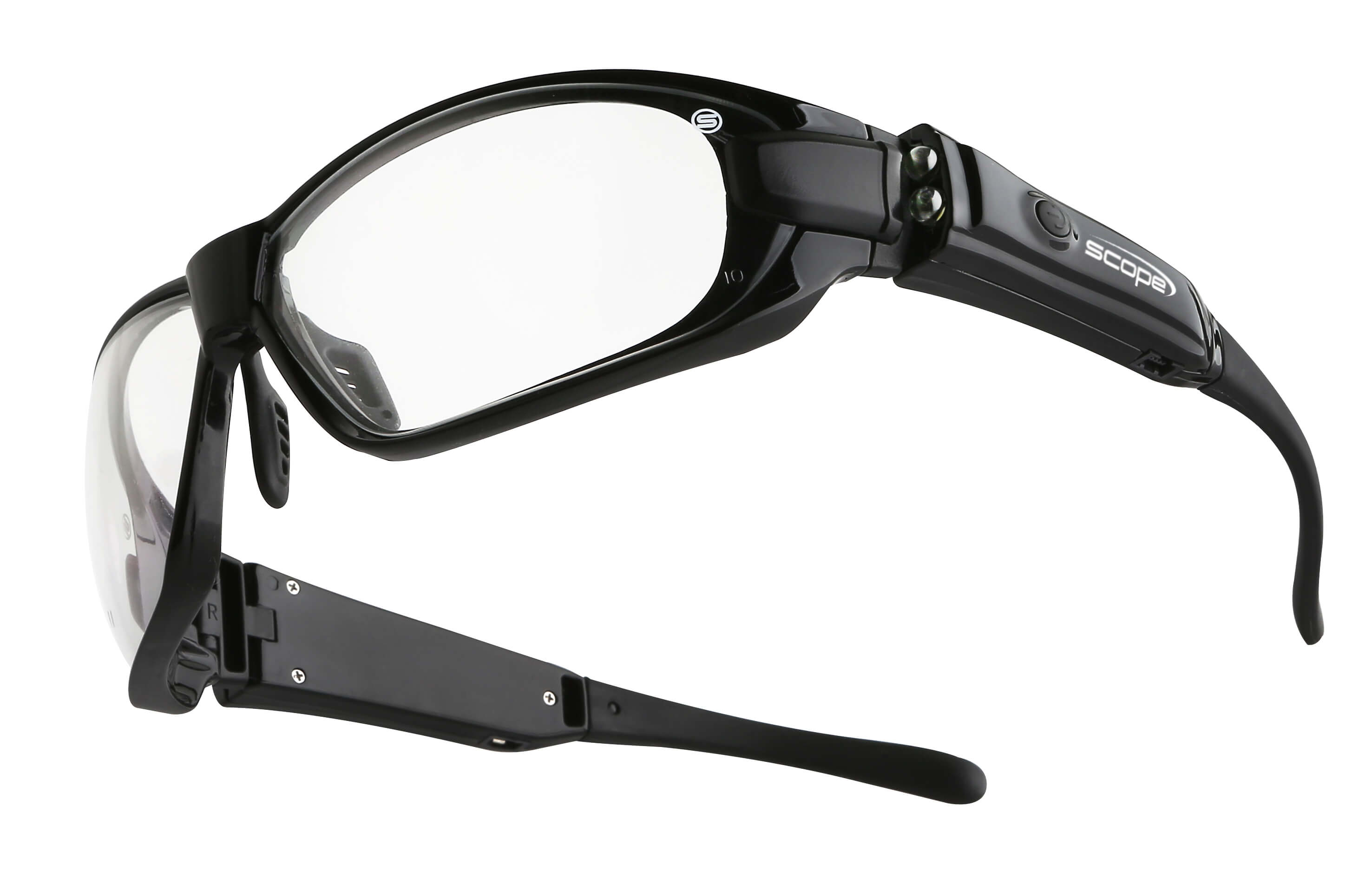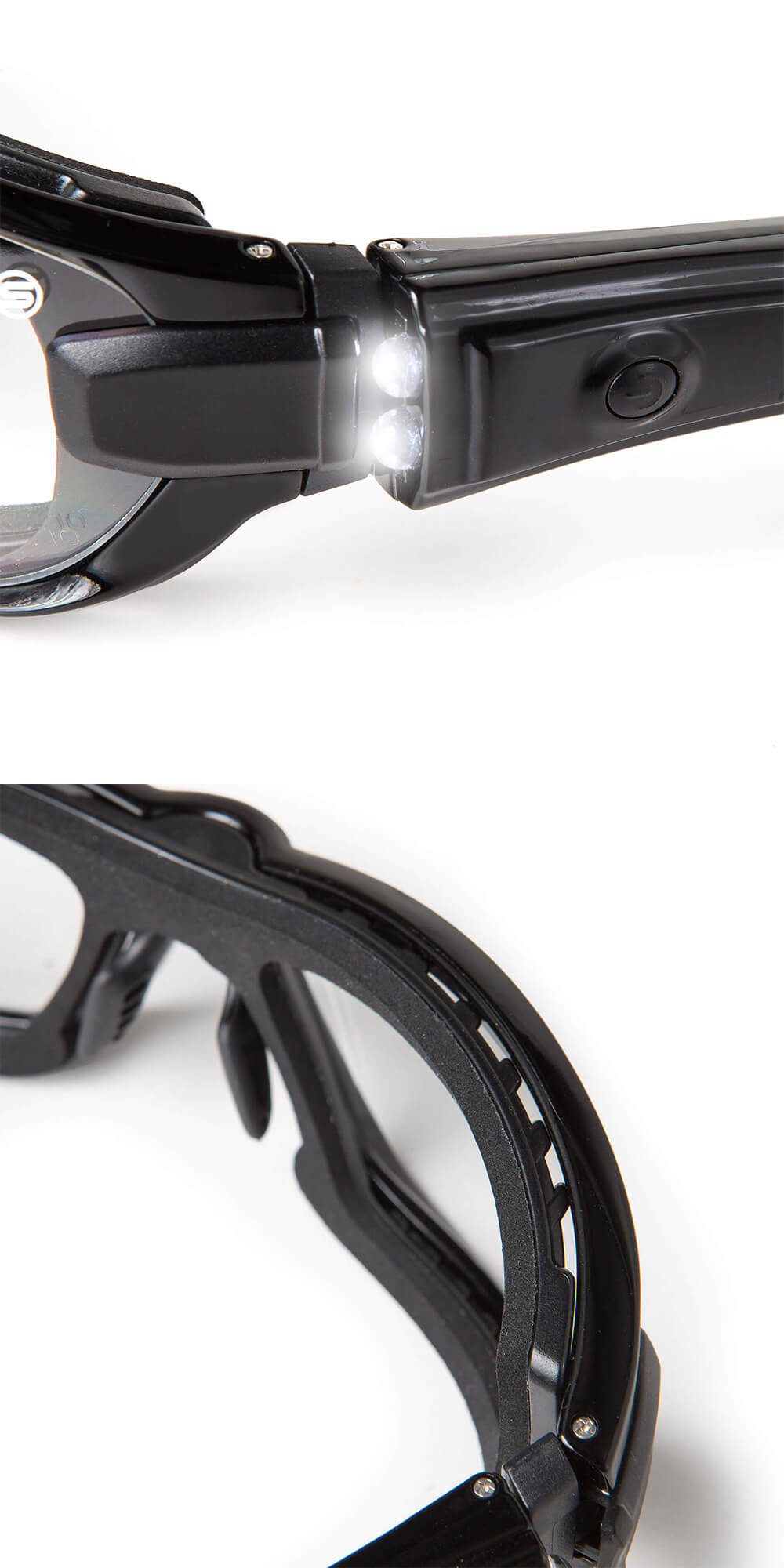 Super Bright LEDs
2 X 5mm Super bright white LEDs on each side of the glasses.
Lithium Powered
Powerful yet light batteries giving at least 3 hours of light and rechargeable by USB.
Certified Protection
AS/NZS 1337 Certified Titanium hard coated lenses on a sturdy and comfortable frame.
Bright and Far
24 Lumens beaming precisely where you are looking, illuminating up to 5 metres.
Anti-fog, scratch and dust.
Anti-fog lenses cushioned and secured with a SBR foam dust gasket.
Interchangable
Quick swap lense design while also supporting presciption lenses.
Advanced Lense Options
With an array of lenses options available ranging from Polarised to Transitional, DONKS will surely be your new favourite pair.
Strong and Secure
New advanced TITANIUM (anti fog/scratch) lens coating insures crystal clarity for longer.
DONKS support magnification lenses or prescription lenses behind the safety lenses themselves, meaning no compromise on safety or clarity, thanks to a quick fit RX Adapter.
Combining an easily toggleable and powerful light with these incredibly versatile Safety Glasses is going to give you the best on-site vision possible.
No more needing to juggle a flashlight when working in dark situations, now you have both hands free to tackle the tasks while your lightweight, sturdy and powerful Safety Glasses illuminates your vision. Even illuminates through a full face shield when grinding.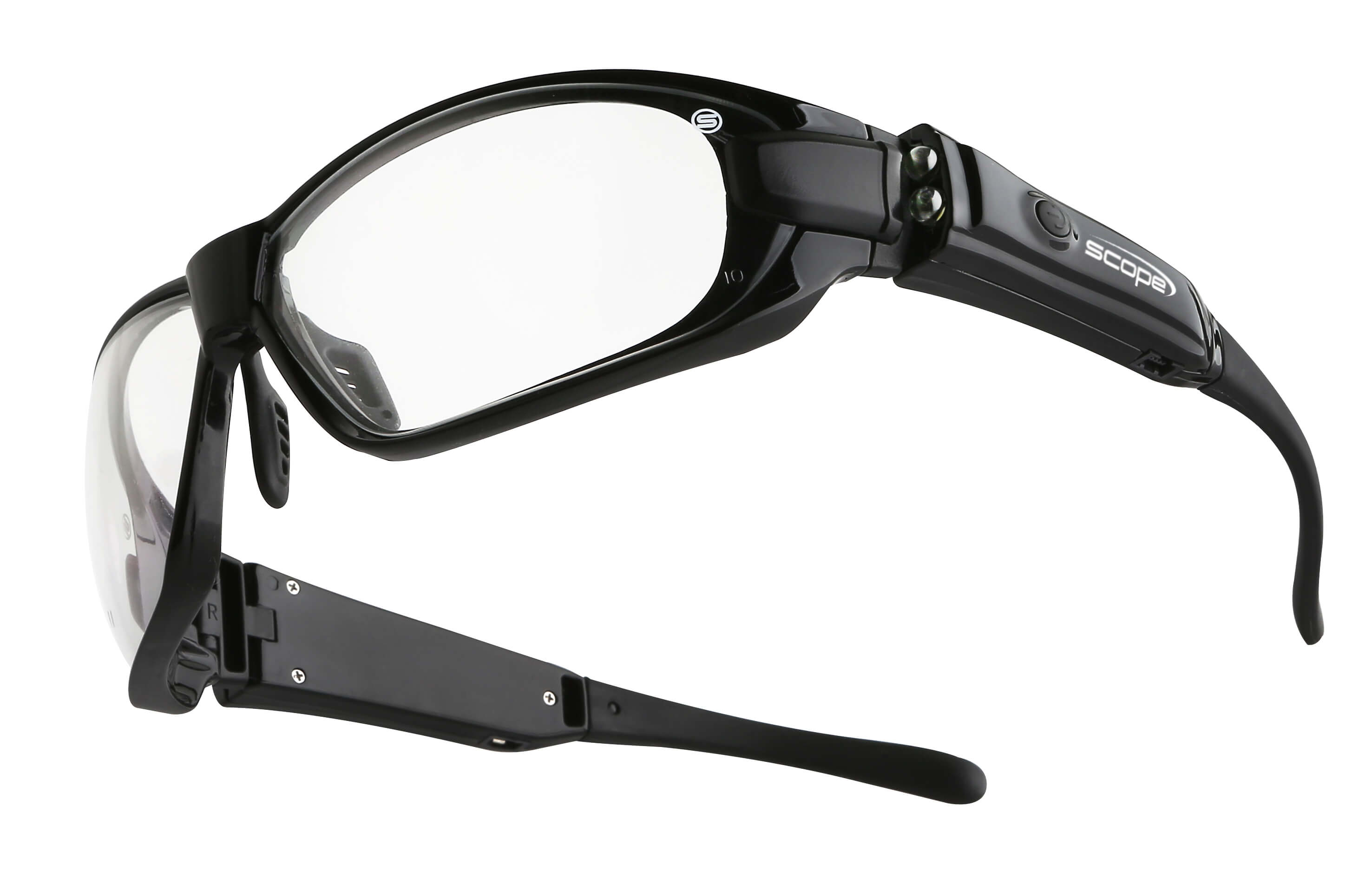 Minutes+ of continous bright light.
Scope Genisys + Illumination.
Built on the famously reliable, comfortable and quality SCOPE Genisys Safety Glasses base, these are tried and tested glasses with the ultimate enhancement, light.
FREE SHIPPING ON ALL DONKS
($60 or more for Australia wide free shipping)